Interested in driving a new Ford model around Cedar Creek or buying a used car to save some money? Ford Credit provides you with the means to do so. What is Ford Credit? It is the financial branch of the Ford Motor Company that offers a range of Ford finance plans that work with your budget, no matter your financial situation. So whether you want to lease or buy, Ford Credit has you covered. Learn more about the program with Sames Bastrop Ford!
Ford Finance Options
Your Ford finance options with Ford Credit include buying and leasing in various capacities. Explore the details below:
Buying 
Standard Purchase: Want the freedom of owning your vehicle? Then the Standard Purchase Plan is for you, as it allows you to customize your vehicle and drive around Smithville as much as you would like, all without wear and tear charges. What's more, every payment you make builds equity, and you can choose between a new Ford, a Certified Pre-Owned Ford, or a used vehicle off our lot!
Flex Buy: Interested in a program that is a bit less stringent in terms of how much you pay? When you go with the Flex Buy plan, you will enjoy a special payment plan complete with lower payments during your first few years of ownership. However, this plan does come with certain limitations, as only new vehicles are eligible and only one term is available.
Leasing
Red Carpet Lease: Would you rather forego the commitment of buying a vehicle, and instead maintain the option to upgrade your vehicle every couple of years? Then take advantage of the Ford Credit Red Carpet Lease program. Available in a variety of terms, you're sure to find one that meets you where you are financially, and there are seven mileage limits offered, as well. If you'd rather take care of all the financials upfront, the Advance Payment Program promises the opportunity to settle all lease payments in a lump sum - which actually saves you money! When your lease ends, this plan allows you to buy or lease a new Ford, purchase your currently leased vehicle, or simply return your leased vehicle.
Ford Credit Perks
The Ford Credit program has the interests of LaGrange drivers in mind, as evidenced by the following perks:
Informative resources to get you up-to-speed if you're new to the car-buying process
Personal assistance from Ford Credit finance specialists
Guidance if you are in an accident or become suddenly ill, or if you require payment relief as a result of a natural disaster
With Ford Credit, you can make your way from Austin to Sames Bastrop Ford with confidence, understanding the process ahead of you and knowing that we have your back!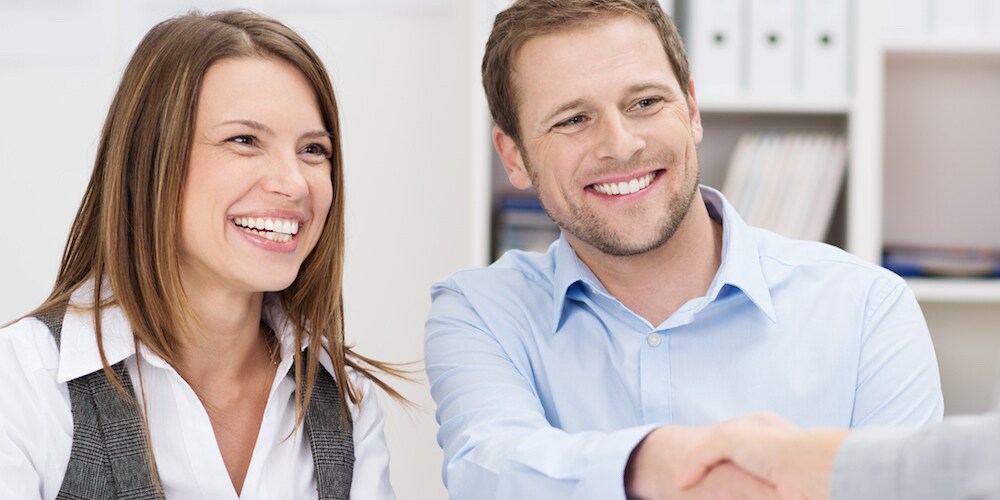 Secure Ford Credit Financing at Sames Bastrop Ford!
The Finance Center at Sames Bastrop Ford is here to help you secure the Ford Credit plan that works best for you and send you back to the Del Valle area behind the wheel of the Ford F-150 or Ford Fusion of your dreams. Get in touch with any questions about the process, and feel free to apply for financing online to speed up the process at the dealership! Want to learn how to refinance a car loan? Speak with our expert financial team today!