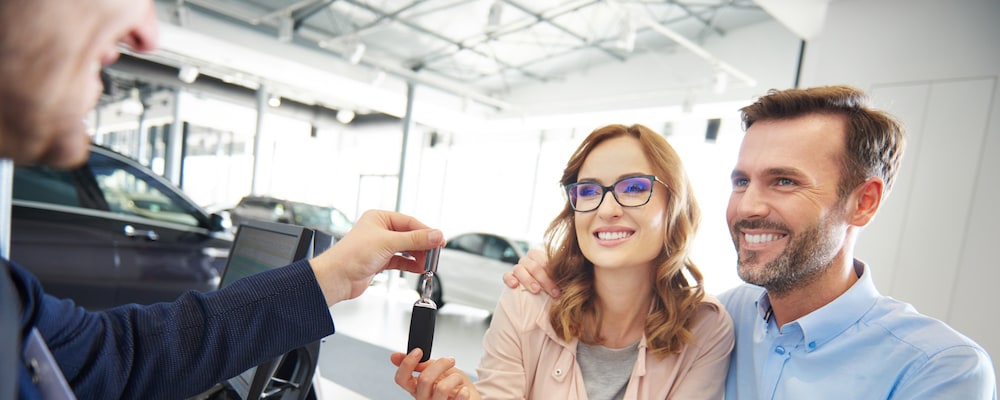 Shopping for a new vehicle for your Cedar Creek commutes will bring you to decision between buying and leasing. Each financial path has its own set of benefits, but the final decision is based on what you can afford, what you need, and what you ultimately want. Here, we'll discuss the benefits of both financing and leasing, so you have a better idea of what you want when you visit Sames Bastrop Ford for your next vehicle.
Benefits of Buying
Complete Ownership: When you buy, the vehicle is yours completely. You are free to do what you please with the vehicle. Decorate it, modify it, or whatever else you see fit.
Ability to Sell: Without being in a lease agreement, you maintain the ability to sell the vehicle at any time.
Financing Options: Leasing isn't a huge headache, but car financing is a more straightforward process and generally open to those with poor credit. Buying also allows you to refinance your loan.
No Mileage Restrictions: Drive your vehicle around LaGrange for as long as you want. Without the mileage limitations that a lease would have, the open road is yours to tame.
Cheaper Over Time: Up front, you'll pay more but in the long run you'll save. The longer you own the car, the less expensive it becomes to maintain and own it.
Customization Options: Buying a car allows you to completely personalize it without repercussions. Help it stand out among the crowd by adding that personal flair.
Benefits of Leasing
Less Sales Tax: Leasing a vehicle, in most cases, lowers sales tax considerably. In some cases, you'll only have to pay tax for the down payment and monthly payments.
High Approval Rate: While some may be denied for a car loan, being approved for a lease is open to nearly everyone, even those with no credit in some cases.
Lower Payments: From down payments to monthly payments, leasing a vehicle will generally mean your payments are less than buying.
Options: You can easily stay up to date on model years, tech, and features through leasing. You'll have plenty of options and can find the perfect car for you. Great Coverage: Warranty coverage and maintenance is a breeze when leasing, as any issue that pops up under your warranty, as long as you don't go over the mileage limit, is covered.
Trade-Ins: Getting your next vehicle through leasing is easy. When the agreement is up, simply bring in the car, pay any remaining fees, and take your new vehicle of choice home that day.
Excellent Coverage: Maintenance and warranty coverage is great for leased vehicles. As long as you stay within the designated mileage limits, you're covered for any needs under your warranty.
Explore Leasing and Financing Options at Sames Bastrop Ford
No matter which path you choose, keep in mind there is no one correct answer. Factor in your needs, wants, and financial situation. We offer several leasing and financing deals to make the decision even easier for you. Stuck deciding between Ford or Chevy? Explore the differences and see why Ford is the best choice before leasing or financing! Visit our dealership today near Smithville, or contact us with any questions you may have about financing or Ford technology like SYNC®.