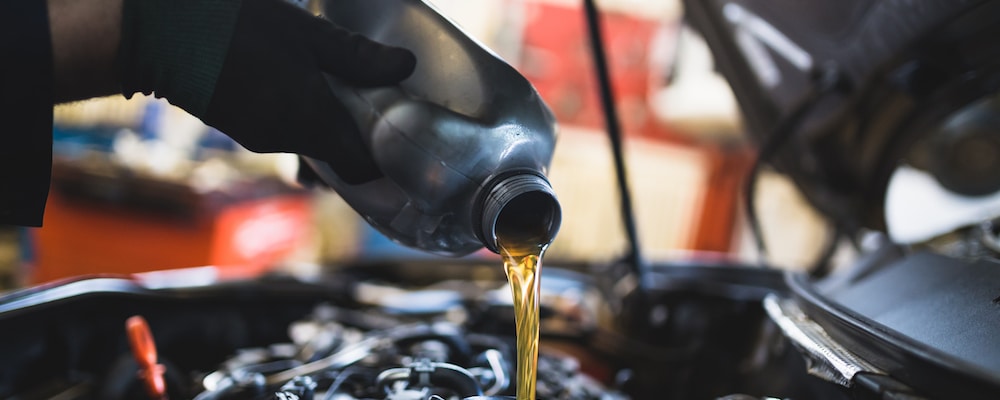 Regular oil changes are an important part of overall vehicle health. Though experts used to recommend changing your oil every 3,000 miles, advances in engine and oil technology have helped to extend that interval. Most new vehicles on the road today can go between 7,500 and 10,000 miles before requiring an oil change. Remember to refer to your owner's manual for exact intervals regarding oil changes.
Oil Change Frequency Guidelines
The guideline of 7,000-10,000 miles works for most vehicles, but certain vehicles, and your driving habits, can affect oil change frequency. Should these driving conditions apply to you, check with the expert service department at Sames Bastrop Ford near Cedar Creek to see when your oil should be changed:
Heavy towing
Racing
Off-roading
Commercial use
More Oil Change Tips
Before coming into our Bastrop service center, read through some oil change facts. If you have questions, make sure to contact our service department.
For drivers who don't know drive often, you still want to get an oil change at least twice a year. Oil will break down even when the car isn't in use.
When you have your oil changed, don't forget to replace the oil filter as well. Our Ford parts department can help you find an oil filter for your DIY oil change.
Check your owner's manual to determine if you need synthetic or conventional oil. Though synthetic oil costs more, some vehicles require it.
How Often Should I Check My Oil Level?
Make sure to check your oil level monthly to help catch leaks or issues. Without oil, your car can become seriously damaged. Check for small, metal particles in the oil and also the color of the oil. These can be signs of a more serious, underlying issue. Visit our service center for any oil change help.
Get Your Oil Changed at Sames Bastrop Ford
We offer low prices on all our oil change services, as well as a great selection of service coupons. If you have questions, want to learn more about vehicle maintenance or tire rotations, or want to schedule an appointment, don't hesitate to contact us today!
Hours
Monday

9am-8pm

Tuesday

9am-8pm

Wednesday

9am-8pm

Thursday

9am-8pm

Friday

9am-8pm

Saturday

9am-6pm

Sunday

Closed