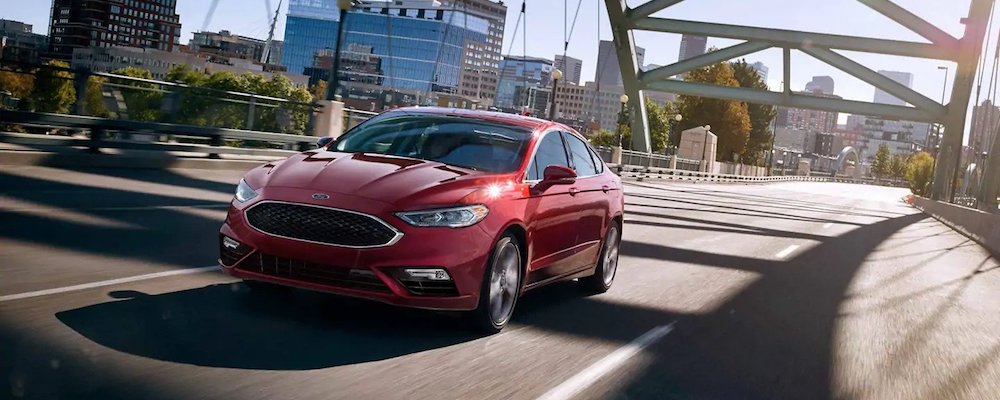 Smithville drivers might be thinking the answer to this question is quite simple: sedans have four doors, and coupes have two. This is an important distinction, but it is only one of many for these vehicles. Read on to discover more differences of the coupe vs. sedan question courtesy of Sames Bastrop Ford, your local Bastrop Ford dealership.
Difference Between Coupe and Sedan
Here a some main differences between these distinct vehicle types:
Door Count: The easiest difference to spot between the two of these is door count. Coupes have two doors, whereas sedans have four doors.
Exterior Style: With a coupe, you'll get a sportier design. This includes a shorter stature, longer rear windows, and longer doors. Sedans will generally have a more luxurious styling, with shorter doors and windows to craft a balanced profile.
Performance: You'll get sportier performance with a coupe thanks to the smaller size and weight of the vehicle. More weight and a larger size in a sedans are compensated for by additional engine options and suspension upgrades.
Interior Size: Inside a sedan, you'll usually find five seats, more space for rear passengers, and more head and leg room all around. Within a coupe, you'll find less rear passenger room and usually only seats two.
Cargo Space: Sedans have a longer body design so you'll find more cargo space. Coupes have less space overall, so if you prioritize space, go with a sedan.
Sedan vs. Coupe: Which is for Me?
Something like a Ford Fusion sedan is better for larger families or if you need more cargo space. If additional space and room for passengers is less of a concern, a coupe like a Ford Mustang with sportier handling might be better. Remember to carefully look over features for the model you're interested in so you know you're getting the vehicle you want and need.
Find a Coupe or Sedan at Sames Bastrop Ford
Ready to step into a new Ford vehicle? Explore all the new vehicle options at our Ford dealership near LaGrange. If you have any questions or concerns, don't hesitate to contact us today! Interested in the Ford Focus? Compare the Focus S vs. SE today.
Hours
Monday

9am-7pm

Tuesday

9am-7pm

Wednesday

9am-7pm

Thursday

9am-7pm

Friday

9am-7pm

Saturday

9am-5pm

Sunday

Closed